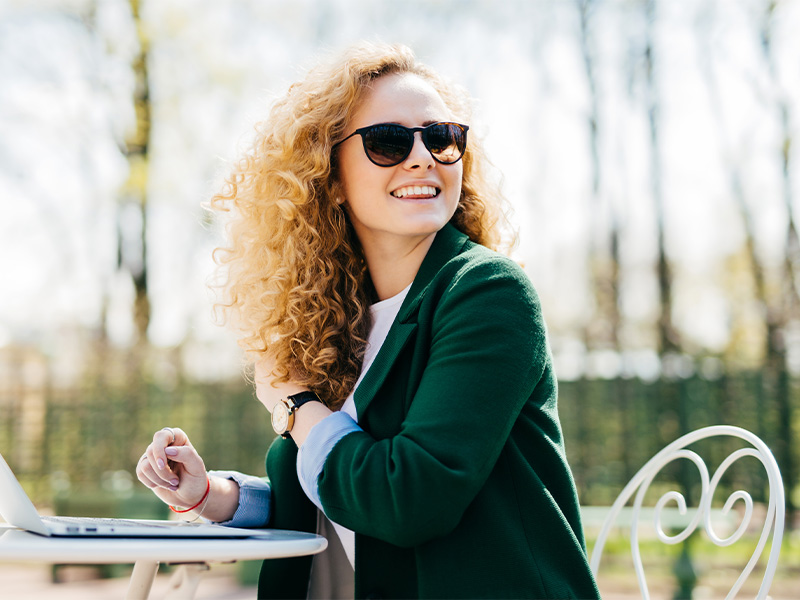 Curly Hair Care 101- Embrace Your Natural Texture
September 18, 2023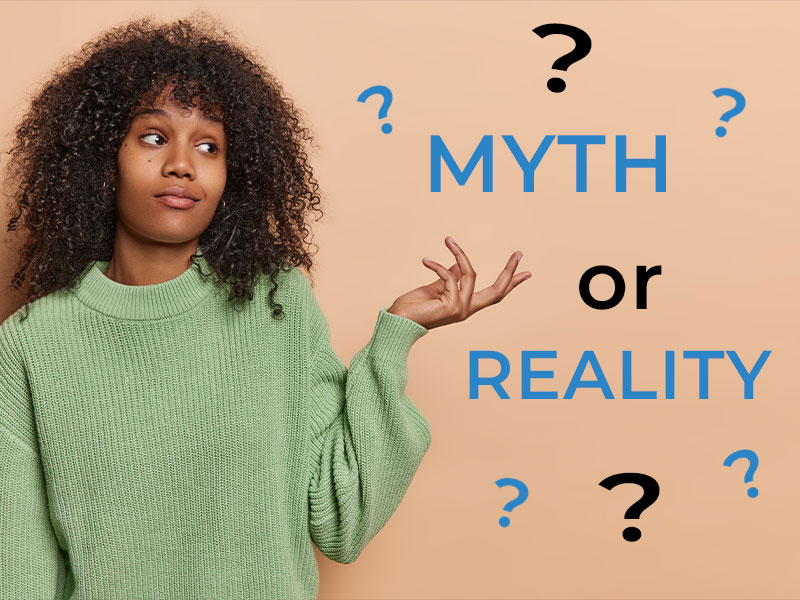 Hair Care Mythbusters: Debunking 5 Common Hair Misconceptions
October 3, 2023
Just as the seasons shift and change, so do the needs of our hair. Each season brings its unique weather patterns and atmospheric changes, and our hair, sensitive as it is, reacts accordingly. It's crucial to adapt our hair care routines, ensuring that the hair remains resilient and radiant throughout the year. At Trendsetter Hair Clinic, I have dedicated myself to understanding and addressing the nuanced needs of hair across all seasons. With a wealth of experience under my belt, I aim to guide you through year-round hair care, ensuring your crowning glory remains impeccable no matter the weather.
Understanding Seasonal Hair Changes
Each season presents a unique set of challenges for our hair. It's not just about aesthetics; it's about understanding the underlying science of hair and how it interacts with environmental factors. As we journey through the year, let's delve deeper into how each season affects our locks and how at the Trendsetter Hair Clinic, I cater to these changing needs:
Spring: As nature awakens from its winter slumber, we often experience increased humidity. This is a transitional period for hair, moving from the dryness of winter to the more humid days of summer. The increased moisture in the air can sometimes lead to frizz and puffiness. On the flip side, the gentle warmth can start to revitalize hair, especially if it's been kept under hats or scarves throughout winter. It's also the time when many notice an increase in hair shedding, which is a natural process as hair goes through its growth cycles.
Summer: The joys of summer bring sun, sea, and sometimes, hair woes. The heightened humidity can cause hair to absorb excess moisture, leading to frizz. Continuous sun exposure, especially if you're spending days at the beach or pool, can weaken hair structures and bleach color. Moreover, saltwater and chlorine can further dehydrate hair, making it brittle and lackluster.
Autumn: As leaves turn golden, our hair undergoes another transition. The cooler temperatures and reduced humidity can leave hair feeling somewhat dry, but not as parched as in winter. It's also another season where increased hair shedding is noticed by many. This is natural and is often a response to the changes in light and temperatures. Ensuring a balanced hair care routine can help in managing the seasonal transition.
Winter: This season can be harsh on hair. The cold, dry air can sap moisture from our locks, making them prone to dryness, breakage, and static. Indoor heating, though a welcome respite from the cold, further exacerbates the dryness. Hair can become more brittle, and you might notice more split ends. This season calls for deep conditioning treatments and protective styles to shield hair from the elements.
Being in sync with nature means understanding these cycles and adapting accordingly. At Trendsetter Hair Clinic, I've curated treatments and advice specific to each season's quirks, ensuring that no matter the month, your hair receives the best possible care.
Spring Hair Care
The fresh bloom of spring signals a transition not just for nature, but also for our hair. As we move from the biting cold of winter to the milder temperatures of spring, our hair needs some rejuvenation.
Transitioning from Winter: Winter often leaves hair dry and brittle. The first step in spring is to rejuvenate and repair. Consider a deep conditioning treatment to restore moisture and mend any split ends.
Dealing with Humidity: As the snow melts and humidity levels rise, hair might start to frizz. Using a lightweight, hydrating serum can help combat this. Also, embrace looser hairstyles that work with the natural texture of your hair, instead of against it.
Preparation for Summer: As the days get longer, it's crucial to start preparing your hair for the more intense summer sun. Start incorporating UV protection products into your routine to shield hair from harmful sun rays.
Summer Hair Care
Golden sun, sandy beaches, and cool pools – while summer offers much to love, it also brings with it its own set of hair challenges.
Effects of Sun, Sea, and Pools: The combined effects of UV rays, saltwater, and chlorine can be harsh on hair. They can strip natural oils, leading to dryness and potential damage.
UV Protection: Just as your skin needs sunscreen, your hair craves protection from the sun. Invest in hair products with UV protection. Wearing hats or scarves can also be a stylish and practical choice.
Dealing with Frizz and Moisture Retention: To counteract summer dryness, switch to a moisture-rich shampoo and conditioner. Keep a hydrating spray handy for on-the-go moisture and frizz control.
Autumn Hair Care
Autumn, with its mosaic of colors, also signals a time to start preparing our hair for the cold months ahead.
Shifting Weather Patterns: The air starts to get drier and cooler. This can make hair lose its summer shine and start becoming more fragile.
Preparing for Colder Months: Start introducing more hydrating products into your routine. Consider a hair oil to keep the ends of your hair nourished and prevent breakage.
Maintaining Hydration: As the heating systems start turning on, indoor air can become quite dry. Weekly deep conditioning treatments can combat this.
Winter Hair Care
Winter, with its festive spirit, can often be a challenging time for our hair.
Winter Hair Woes: The cold air outside and dry heated air inside create a double whammy of conditions leading to static, dryness, and brittleness in hair.
Deep Conditioning: This is your hair's best friend during winter. Regular deep conditioning treatments help to replenish the moisture stripped by harsh conditions.
Combating Indoor Heating Effects: Use a humidifier indoors to add moisture to the air. This not only benefits your skin but also ensures your hair doesn't dry out too quickly.
Protective Styling: Wearing hats is essential to protect your hair and scalp from the cold. However, make sure they're lined with silk or satin to prevent hair breakage. Also, consider protective hairstyles that tuck away ends and reduce exposure to the cold.
At Trendsetter Hair Clinic, I've been through all the seasonal changes and understand the unique challenges each one presents. Trust in my expertise to guide your hair through the year, ensuring it remains at its healthiest and most vibrant.
Transitioning Between Seasons
One of the key aspects of maintaining the health and vibrancy of your hair lies in acknowledging its ever-changing needs. As nature transitions through its phases, so does your hair.
The Need for Change: Just as you wouldn't wear your winter coat in the summer, your hair demands a change in care routine as the weather shifts. Ignoring this can lead to issues like dryness, breakage, and lack of shine.
Smooth Transitions: Transitioning your hair care routine should be done gently and gradually. For instance, as winter approaches, start introducing deeper conditioning treatments to your routine. Conversely, as summer nears, slowly incorporate lighter products and UV protectants.
Avoiding Stress and Damage: A sudden change in hair care products or routines can be jarring to your hair. Ease into transitions to allow your hair to adapt without undergoing stress, which can lead to damage.
Trendsetter's Seasonal Hair Care Solutions
At Trendsetter Hair Clinic, I understand the nuances of each season and how they impact hair. Therefore, I've curated specialized treatments and products tailored for every seasonal need.
Specialized Treatments: Whether it's a hydrating mask for the dryness of winter or a clarifying treatment post-summer, I offer solutions designed specifically for seasonal challenges.
Seeing is Believing: Over the years, many clients have walked through my doors seeking solutions to their seasonal hair woes. Their transformations, visible in before-and-after pictures, stand testimony to the efficacy of seasonal hair care.
Must-Have Products for Year-Round Care
Throughout the year, while the specifics of hair care might change, there are certain staples that remain evergreen.
Hydrating Serums: A good hydrating serum can be a lifesaver. Whether it's combatting summer frizz or winter dryness, a serum can lock in moisture and keep hair looking lustrous.
Deep Conditioners: No matter the season, deep conditioning once a week ensures your hair remains nourished and healthy.
Protective Products: Be it UV protectants for summer or heat protectants for when you're styling, protective products shield your hair from potential damage.
Trendsetter's Signature Range: Over the years, I've introduced a range of products tailored for varying seasonal needs. There's something for every season at Trendsetter Hair Clinic.
Caring for your hair year-round can be a challenge, but with the right guidance and products, it becomes a joyful ritual. Let me be your guide in this journey, ensuring every season is a good hair season.