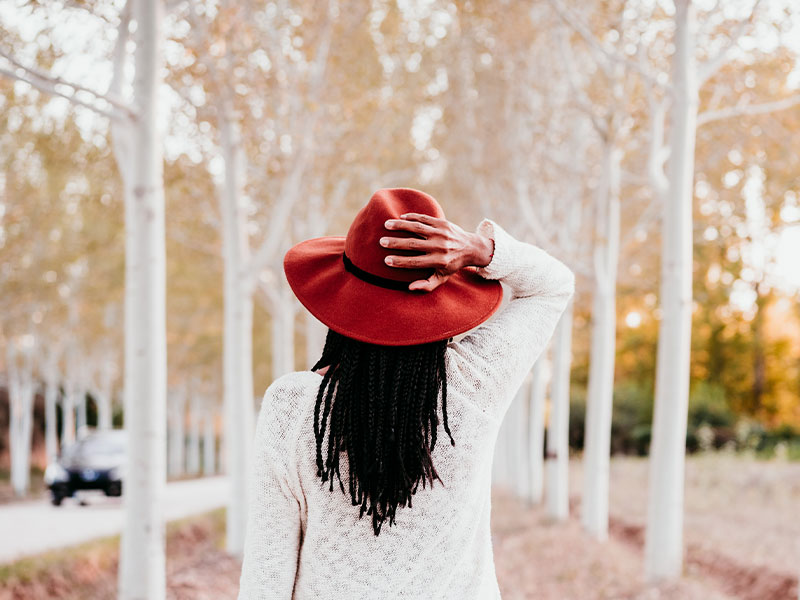 Hair Care for Changing Seasons: Adapting Your Routine Year Round
September 29, 2023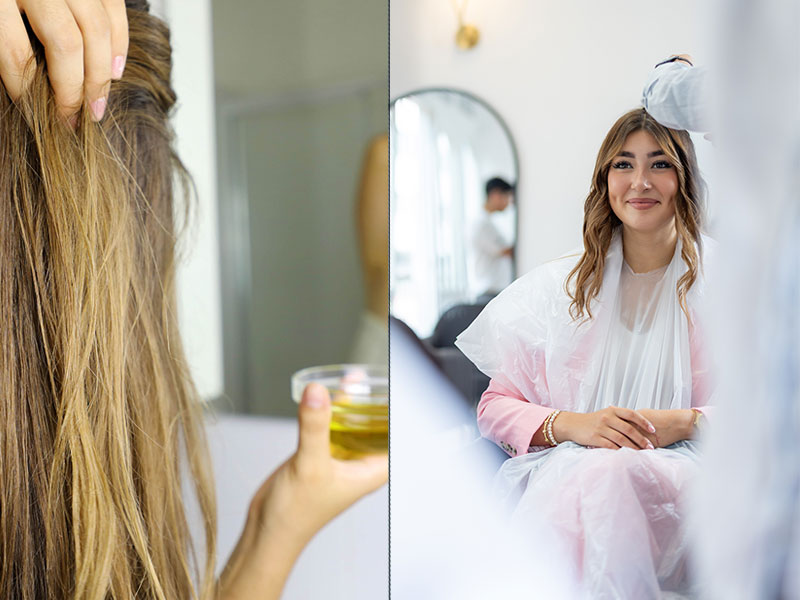 Salon vs DIY – When to Seek Professional Hair Services
October 26, 2023
In the vast world of hair care, myths and misconceptions abound. From age-old tales passed down through generations to new-age misinformation spread on social media, there's a sea of advice out there, not all of it accurate or beneficial. These myths, no matter how innocuous they might seem, can potentially harm our hair health, leading to unsatisfactory results, or worse, damage.
However, it's not all doom and gloom. As a seasoned hair care professional, I've dedicated my life to understanding the intricacies of hair and its needs. And in my two decades of experience, I've learned the importance of relying on expert advice and scientifically-backed data. It's not just about having beautiful hair; it's about ensuring its health, vitality, and longevity.
Here at Trendsetter Hair Clinic, our mission goes beyond offering top-tier hair care services. We're deeply committed to educating our clients, helping them sift through the chaff and embrace hair care practices grounded in fact, not fiction.
The Origins of Hair Myths
In today's digital age, the internet and social media have become both a boon and a bane. While they've brought a wealth of information to our fingertips, they've also paved the way for misinformation to spread like wildfire. A catchy, albeit misleading, hair care tip can quickly go viral, reaching millions in mere hours. And often, these myths get passed on without validation, leaving many unsuspecting individuals to bear the brunt of bad advice.
But the genesis of hair myths isn't solely a modern phenomenon. Many misconceptions have roots that run deep into our cultural and historical fabric. For centuries, hair has held significant symbolic value across various cultures. Its length, color, and texture have often been linked to attributes like strength, beauty, and even one's moral character. Over time, certain practices and beliefs, some steeped in truth and others mere superstitions, became entrenched in societies. And while many have been dispelled with the advent of science, others persist, thanks in part to their cultural significance and, now, the amplifying power of the digital age.
As we journey together through this article, my aim is not just to debunk these myths but to provide an understanding of their origins, allowing us to make informed decisions about our hair care routines.
Myth 1: Trimming Your Hair Makes It Grow Faster
One of the most pervasive hair growth myths I've encountered over the years is the belief that trimming your hair frequently makes it grow faster. Let's get this straight (pun intended) – trims are essential, but not for the reason many believe.
Hair growth occurs at the hair follicle level in the scalp, not at the ends. When you trim your hair, you're addressing the older parts of your hair strand, which can be prone to split ends and breakage. Regular trims remove these damaged ends, ensuring that your hair looks healthier and more polished. The importance of regular trims cannot be overstated as they prevent hair breakage, which can give the illusion of slower hair growth.
So, while trims don't speed up hair growth, they do promote hair health vs hair growth. In essence, while your hair might not grow faster post-trim, it'll certainly look and feel better, growing out without those pesky split ends holding it back.
Myth 2: Shampooing Daily Is Essential for Hair Health
The modern hair care aisle bombards us with a range of shampoos, each promising optimal hair health. But is daily washing the secret to luscious locks? Not necessarily.
Understanding your unique hair type is paramount before deciding on a shampoo regimen. While some hair types might benefit from frequent washing, others can be stripped of their natural oils, leading to dryness and potential damage. Over-shampooing, especially with products not suited to your hair type, can strip the hair of its natural oils, leading to dryness, brittleness, and an overproduction of oil at the scalp as it tries to compensate.
The daily shampooing effects can vary from person to person. For instance, someone with very oily hair might need to shampoo more frequently than someone with dry or coarse hair. The key is understanding your hair type and its unique needs. So, rather than adhering to a rigid daily routine, it's better to find an optimal shampoo frequency that aligns with your hair's natural characteristics and requirements. As always, it's quality over quantity.
Remember, hair care isn't a one-size-fits-all solution. Listen to your hair, and it'll tell you what it needs. And if in doubt, consult with a trusted hair care professional.
Myth 3: Grey Hair Is Caused By Stress
Grey hair – it's the telltale sign of wisdom, maturity, and for many, a rite of passage into a new chapter of life. But is it true that those silver strands sprouting from your scalp are a direct result of stress? Let's unravel this tangled tale.
Grey hair's primary cause is the reduction of melanin production in hair follicles. Melanin is the pigment responsible for the color of our hair, skin, and eyes. As we age, the production of this pigment slows down, leading to the hair's natural decolorization process. While age is a significant factor, genetic factors in graying play a pivotal role. If your parents or grandparents went grey early, you might notice the same pattern for yourself.
Now, the relationship between stress and hair health is complex. Recent studies have shown that prolonged periods of stress might expedite the graying process. However, it's essential to note that stress is just one of the many causes of grey hair. Factors like genetics, vitamin deficiencies, and certain health conditions can also influence when and how rapidly one turns grey.
In essence, while stress can have myriad effects on our overall well-being, pinning grey hair solely on stressful events oversimplifies the intricate processes at play.
Myth 4: Brushing Your Hair 100 Times a Day Makes It Shinier
Ah, the old tale of brushing one's hair extensively for that enviable shine. While images of individuals sitting by their vanities, brush in hand, counting each stroke may seem romantic, the reality is far from this picturesque ideal.
Hair, while resilient, requires gentle care. Excessive brushing, especially with the wrong type of brush, can lead to mechanical damage. This means you're potentially causing more harm than good, leading to breakage, split ends, and even hair thinning.
When we talk about hair brushing myths, this is a classic. The truth is, the benefits of gentle brushing are manifold. Light, regular brushing can help distribute the hair's natural oils, leading to a natural shine. It can also aid in stimulating the scalp, promoting circulation. However, the key is moderation and technique.
To protect your hair and ensure it benefits from brushing, choose the right brush for your hair type. Additionally, always ensure your hair is detangled before brushing to prevent hair breakage. Instead of aiming for a specific number of strokes, focus on the quality and gentleness of each brush to keep your hair healthy and shining naturally.
Myth 5: It's Better to Air-Dry Your Hair Than to Blow-Dry It
We've all heard it before: "Put down that hairdryer if you want to maintain your hair's health!" But is allowing your hair to naturally dry the ultimate hair care method? Let's dissect this popular belief.
First and foremost, it's undeniable that excessive heat can be damaging to hair. Prolonged and regular use of high-temperature blow dryers, especially without heat protectants, can lead to dryness, brittleness, and split ends. For those who frequently style with heat, it's essential to invest in a good heat protection spray and consider periodic deep conditioning treatments.
However, here's a curveball: air-drying isn't without its drawbacks. When your hair is wet, it swells. The longer it stays wet, the more pressure it puts on the delicate proteins that keep our hair intact, potentially weakening the hair over time. For individuals with certain hair types, especially those prone to breakage, prolonged water exposure from air-drying can be more harmful than the controlled heat of a blow dryer.
The ideal approach? A balanced one. If you choose to blow-dry, use a quality heat protectant and select a cooler setting. Make sure your hair isn't dripping wet when you start; towel-dry it gently or let it air dry partially. On the other hand, if you're an air-dry enthusiast, try not to let your hair remain damp for too long. A microfiber towel or a soft cotton t-shirt can absorb excess moisture without causing frizz or breakage.
In the world of hair care, extremes are rarely the answer. It's all about understanding your hair's needs and finding that perfect balance to maintain its health and vibrancy.
The Truth Behind Hair Products
In an age where every hair product promises to be the "magic potion" for all your hair woes, it's easy to get caught up in the whirlwind of marketing tactics and the latest beauty buzzwords. But not every product lives up to its hype, and it's crucial to separate fact from fiction.
One common myth is that "sulfate-free" shampoos are always better. While sulfates can be harsh on certain hair types, causing dryness and stripping color, they are also effective cleansers. For some, a sulfate-free product might lack the cleansing power they need, especially if they use heavy styling products. On the flip side, for individuals with color-treated or particularly sensitive hair, sulfate-free might be the way to go. The key is understanding your hair's needs.
Another widespread belief is that if a product is more expensive, it's automatically better. While high-end products often contain quality ingredients, it's essential to check the label rather than the price tag. Some affordable brands offer products with fantastic formulations that rival their pricier counterparts.
Lastly, the allure of "all-natural" or "organic" products can be enticing, but it's worth noting that natural doesn't always mean better or safer. It's the function of the ingredient in the product and its concentration that truly matters.
So, before jumping on the latest hair care bandwagon, take a moment to understand the ingredients you're putting on your hair and scalp. An informed choice is always a better choice.
Trendsetter's Approach to Hair Care Education
At Trendsetter Hair Clinic, we believe that a well-informed client is a happy client. We've seen too many clients come through our doors who've fallen prey to hair myths, often leading them to make choices that aren't optimal for their hair's health or appearance.
Our primary goal is not just to transform your hair but to educate you on its unique needs. Every consultation begins with a detailed discussion, helping clients understand their hair type, the science behind our recommended treatments, and why certain popular myths don't hold up under scrutiny.
One of our most rewarding experiences is showcasing our before-and-after transformations. These aren't just testaments to our expertise but also powerful tools in debunking common hair misconceptions. Whether it's a client who believed they couldn't rock their natural curls or someone who thought daily shampooing was non-negotiable, these transformations highlight the power of expert advice and tailored hair care.
Remember, every head of hair tells a story. Let's ensure yours is both beautiful and informed.
Conclusion
In the vast world of hair care, where new trends emerge every day and old wives' tales persist, it's more crucial than ever to arm ourselves with accurate, expert-backed information. Myths, no matter how widely accepted, can lead to habits that might not serve our hair's best interests. By debunking these misconceptions, we pave the way for healthier, happier hair that truly thrives.
If you're keen on giving your hair the best care free from the shackles of prevailing myths, I invite you to book a consultation at Trendsetter Hair Clinic. Let's craft a hair journey informed by science, experience, and, most importantly, tailored to you.
About Trendsetter Hair Clinic
At Trendsetter Hair Clinic, we've always been more than just a hair salon. Founded and led by Paulette Guelph, our commitment lies in providing our clients with expert, individualized hair care solutions that resonate with their unique needs. With Paulette's deep-seated knowledge stemming from her extensive experience as a hair care professional, and further enriched by her 20 years in content writing for the SEO industry, you're assured of advice that's not only rooted in hair science but is also communicated effectively.
We are not just about transforming appearances; we're about transforming lives through empowering hair education. Join us, and let's debunk myths together, one strand at a time.