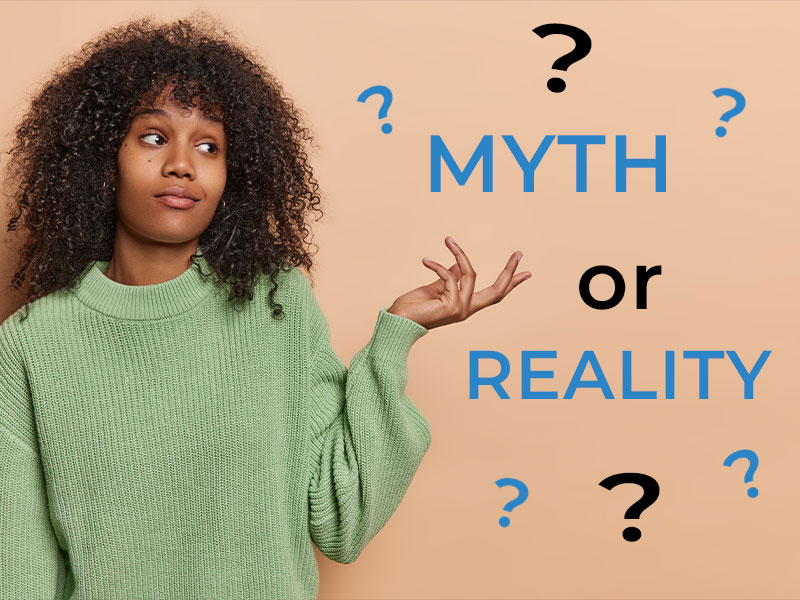 Hair Care Mythbusters: Debunking 5 Common Hair Misconceptions
October 3, 2023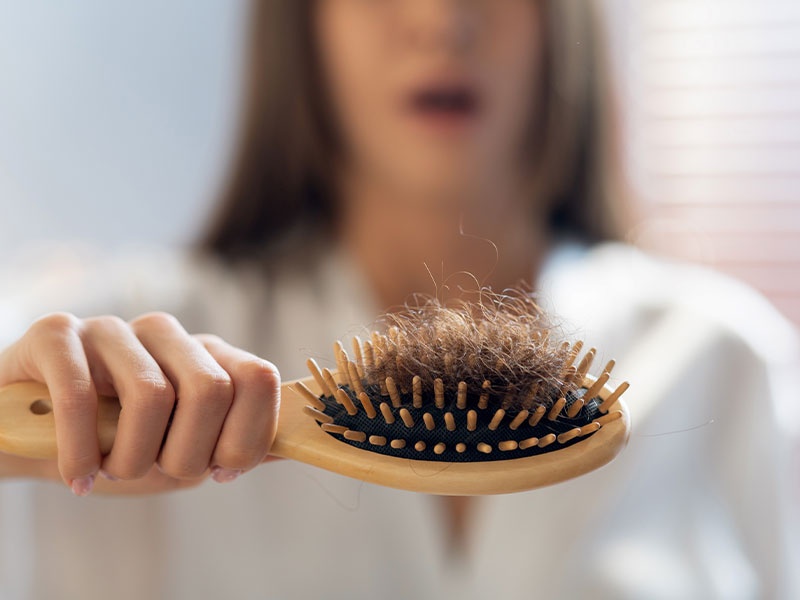 The Science of Hair Loss: Understanding the Causes and Solutions
November 6, 2023
In recent years, there's been an undeniable surge in DIY hair care, as more and more individuals roll up their sleeves and transform their bathrooms into mini hair studios. From box dyes to at-home trims, the convenience and seemingly low cost have been tempting. But with this rise of at-home treatments comes a crucial question: When should one truly opt for DIY, and when is it wiser to head to the salon? As the proud owner of Trendsetter Hair Clinic, I've witnessed firsthand the dazzling results of professional services, as well as the unfortunate aftermath of some DIY attempts. The crux of the matter lies in understanding the balance between DIY and professional treatments.
The Allure of DIY Hair Treatments
There's no denying the appeal of DIY hair treatments. The thought of saving money, combined with the sheer convenience of pampering oneself in the comfort of home, is enticing. Plus, let's not underestimate the thrill of experimentation; mixing, applying, and waiting for the big reveal. Many have found success with DIY treatments, achieving results they're genuinely proud of, especially when the endeavor is well-researched and the treatment is suited for at-home application.
However, while these successes are celebrated, it's also crucial to recognize the limitations of DIY. Not every hair care solution can or should be replicated at home. Knowing when to put down the DIY kit and seek out a professional's touch is paramount in maintaining the health and beauty of your locks.
The Science & Skill Behind Professional Services
Hair isn't just a facet of our appearance; it's a complex medium that reacts uniquely to different treatments. When you step into a professional salon like Trendsetter Hair Clinic, you aren't merely getting a service—you're benefiting from years of education, experience, and expertise.
Consider the act of coloring. While the DIY box might promise a particular shade, the outcome can vary drastically based on your current hair color, texture, and overall health. Professional hair colorists undergo extensive training to understand these variables. They know how to mix and match hues, taking into account the individual's base color, to achieve the desired outcome. It's a blend of art and science, something I've dedicated years to mastering.
But coloring is just one example. Think about other treatments like perms, relaxers, or keratin therapies. Each one demands a thorough understanding of chemicals, their reactions, and the techniques to apply them safely. My time in the field has taught me the nuances of these treatments, ensuring optimal results with minimal risks.
Risks & Rewards: Comparing Outcomes
In the age of the internet, with a sea of tutorials at our fingertips, it's tempting to believe we can achieve salon-quality outcomes at home. And sometimes, with the right research and products, satisfactory results are possible. However, the risk of things going awry is also significant.
I've seen the aftermath of DIY sessions gone wrong more times than I care to admit: from uneven coloring and chemical burns to hair breakage and unintentional bald patches. Correcting these mistakes often requires more time, effort, and financial resources than if the individual initially opted for a professional service.
When weighing the pros and cons of DIY versus professional treatments, it's vital to factor in not just the immediate cost but also the potential long-term expenses. A botched at-home bleach job or a misguided attempt at a perm can lead to extensive hair damage, resulting in salon correction treatments and intensive hair repair regimes.
Cost Analysis: Short-Term Savings vs. Long-Term Investment
There's an undeniable allure to the idea of saving some money. It's why DIY hair treatments, with their promise of salon-like results at a fraction of the price, can be so tempting. However, it's crucial to look beyond just the immediate monetary savings.
Consider the initial costs: purchasing multiple products (because let's face it, sometimes that single box isn't enough), tools you might not have, and any protective gear or additional items. These costs can add up. But there's another cost many don't factor in: time. Hours spent researching, preparing, applying, and often cleaning up after a DIY hair endeavor.
Now, add potential costs of correction. A color fix, for instance, can be more labor-intensive (thus, pricier) than the original coloring would've been. And that's just monetary costs. We haven't touched on the emotional toll of a DIY gone wrong.
On the other hand, when you invest in professional treatments, you're paying for more than just a service. You're paying for expertise, assurance, quality products, and an experience tailored to you. Over time, this investment often pays off, both in the longevity of the results and the health of your hair.
Decoding the Treatments: What to DIY and What to Leave to the Pros
Not all hair treatments are created equal, and while some can safely be done at home, others should really be left to those who have trained for them.
Safe for DIY:
Deep Conditioning: With the right products, this can be done effectively at home. It's a wonderful way to pamper yourself and give your hair that extra boost of moisture.
Hair Masks: Whether you're buying one off the shelf or mixing up an organic concoction at home, hair masks can be a great DIY treatment.
Better Left to Professionals:
Chemical Hair Straightening: This involves breaking and reforming hair bonds. A misstep could result in hair damage or uneven results.
Complex Coloring: Especially treatments like balayage or color corrections, which require a keen eye and trained hand.
Hair Cutting: It might seem easy, but there's an art to ensuring your hair falls correctly and looks even.
Remember, just because a treatment can be done at home doesn't always mean it should. Sometimes, the safest and most effective route is to trust a professional, ensuring that your hair remains in the best possible hands.
The Trendsetter Hair Clinic Difference
In a world inundated with DIY tutorials and endless product options, it's crucial to remember the value of personalized, professional care. At Trendsetter Hair Clinic, it's not just about offering services; it's about crafting individualized hair journeys for each client.
Having spent years in the industry, I've seen firsthand the myriad outcomes of DIY treatments – the good, the bad, and the truly hair-raising. While some have found success in the DIY realm, many come to me with stories of uneven color, damaged strands, or simply results that didn't live up to expectations.
But don't just take my word for it. Here's what Jane, a long-time client, had to say: "After a botched DIY bleach job, I thought my hair was beyond repair. Paulette didn't just correct the color; she restored my hair's health and my confidence." Stories like Jane's are a testament to the difference expert care can make.
Conclusion
The DIY culture has empowered many to take beauty and care into their own hands. While this spirit of independence is commendable, it's vital to recognize the line between self-reliance and self-sabotage. Your hair, a significant part of your identity, deserves the best. While there's a time and place for DIY, there are moments when professional guidance isn't just preferable – it's essential.
If you ever find yourself in doubt, remember: the health and beauty of your hair are paramount. Don't hesitate to reach out and consult with a professional. Your hair will thank you.
About Trendsetter Hair Clinic
Located in the heart of Kingston, Trendsetter Hair Clinic stands as a beacon of professional hair care. With an unwavering dedication to excellence and a personalized touch to each service, I have poured my passion and expertise into ensuring every client leaves the clinic feeling confident and cared for. From the latest in hair trends to timeless classics, my commitment is to your hair's health, beauty, and individuality.